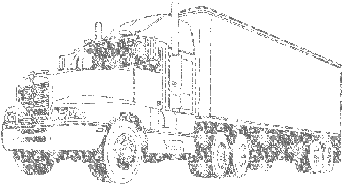 Good Mornin' Yall,

I hope everyone had a great Tuesday and ready to start a new day. It is currently 55 degrees and it feels like 53 degrees. The winds are out of the South at 9mph. Yesterday was a nice day and it got up into the 60's. But it sure was windy tho. I was going up to the Dollar General Store yesterday afternoon to buy me some coffee, and when I opened up my front door, I could see sand everywhere. Looking outside of town here in 2 different directions, you couldn't see nothing but sand. I don't understand how it could be that sandy with all the rains we have had recently. We were under a Wind Advisory until 7:00p.m. last night tho. I think it is going to be another windy day today and on the warm side as well.

I would like to "THANK" each and everyone of you that has dropped by the last couple of days and left me Anniversary and Birthday wishes. Also, the ones that sent cards thru emails and the ones in snail mail. I do appreciate each and everyone of them so very much and for you all thinking of me on those special days. I was down on Monday since my DH wasn't here with me, but I made it thru the day. Again, "THANK YOU" all so very much and you will never know how much I appreciated the cards and comments.

My DH made it home last night around 11:20p.m. I was laying down but hadn't gone to sleep yet. He called to let me know he was fixing to come up to the front door. I got up and let him in. We sat up talking and watching t.v. I didn't go back to bed until after 2:00a.m. this morning, and I just got up at 5:45a.m. So, I haven't had much sleep. I do have me some coffee tho. I will go back to bed for a while after I take the girls to School later on. I have to tell yall, last night me and my DH was sitting up watching Bill Engvall. It was on the Comedy Central Station and it came on at 1:00a.m. It was Bill's latest show that was taped in 2007. Both of us has always enjoyed watching the Blue Collar Comedy shows, but Bill and Larry the Cable Guy is our 2 favorites out of the 4 of them. Anyway, Bill was talking about him flying with some Armed Forces Team and he was going up in an F-16. He was talking about being cool. He came to the part about telling when the F-16 went upside down and it was so funny yall. I was laughing so hard that I had tears in my eyes. When it went to an advertisement, my DH said he had a visual. LOL. Now let me tell yall here, when I used to go out on the road with my DH, I would always try to tell him how to drive. LOL. Yeap, I'm a big back and front seat driver. LOL. Anyway, my DH said that he could just see me now in one of those F-16's. My DH said he had a visual of the Pilot ejecting himself and then telling everyone he had to get out of there because I was trying to tell him how to drive the F-16. ROFLMBO. He said I could have the F-16 and I could fly it myself. ROFLMBO. Yall, my DH had me in tears almost from all the laughing we were both doing. But we had a good time and he is always saying or doing something to make me laugh. I do love that man dearly. You just had to be watching the show and be here to hear my DH telling it. That was the highlight of my night.

Well, guess I'll go for now and try to visit a bit. I am having my morning coffee. I didn't get to visit yesterday morning because since I didn't have any coffee to drink, I started getting one of my bad headaches and when I took the girls to School, I came home and went back to bed. I did fix me a pot of coffee yesterday afternoon tho. I started visiting yesterday afternoon and done some last night. Since I will be going back to bed after while, it maybe the same way about visiting everyone today as well. I'll do my best to get around to you tho. Take care my friends and have a great day. May God Bless You and Yours.

LOVE & HUGS,