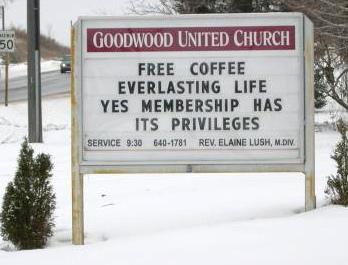 Good Mornin' Yall,

I do hope that everyone had a great Saturday and ready to start a new day. It is currently 30 degrees and we have no windchill this morning. The winds are calm. Yesterday was a Sunny, but cold day. I think it made it up to around 38 degrees. The Snowplows were out yesterday morning clearing the roads, but the side streets and grass still had the Snow on them for a while yesterday morning. Most of it had all melted by late yesterday afternoon. Today is supposed to be a nice and warmer day with a high around 50 degrees. It's suppose to be up in the 60's by mid-week.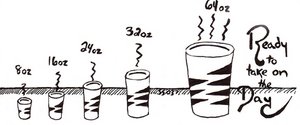 We didn't get to move yesterday. My DH said he didn't want to take a chance in moving things and with the side streets being still snow covered. He called our Landlord and told him we would start moving next Friday. I will be moving some more smaller things over there this week and then my DH and his cousin will move the big things next weekend. And besides, I didn't want the carpet over there getting all muddy and wet. I will call the Cable & Internet Company early Monday morning and let them know so they won't come out and unhook me here. It will have to be re-scheduled for everything to get hooked up at the other house. I will be posting and visiting as usual this coming week.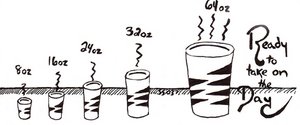 Since we didn't move yesterday, me and my DH took some pictures of the Snow we got here. He played with it more than me. He told me he is wanting one just like it and since we have some of those coupons left, I now have to order him one. LOL. Since I had gotten up very early yesterday morning, I layed back down and went to sleep for a while yesterday afternoon. I tell ya, he came in the bedroom I don't know how many times taking pictures of me sleeping. LOL. He was worse than a kid on Christmas morning with MY Camera yesterday. LOL. He also took some pictures of the girls here in the house as well. So, as promised, I am going to share some pictures that we took yesterday of our Snow.


This picture is of the girls out in front of the house we live in now. They are standing in front of our very small front yard. That's our oldest daughter, Ashely, on the right hand side eating some Snow. Our youngest daughter, Alyssa, is on the left side. She loves having her picture made and she has to be so-so when having her picture made. LOL. She is our little Princess.

My DH took this picture. It is to the side of the house we live in now as well. You can see the yellow house in the background. That is the house we will be moving in. It's the same color on the outside as the one we are living in now. The Blue House to the left there is one of my neighbor's house. These houses are all kind of close together here in the area where we live at. But at least I know my neighbors and we all look out for each other.

This picture is of our girls in the back of the house we live in now. That is a big long storage shed they are standing in front of. It is sectioned off and our storage shed it the one on the far right. My DH took this picture and the one above. The only one I took is the very first one. LOL. He wouldn't let me play with it. LOL. I told yall he was a big kid. I still love him very much tho. The girls had attempted to make a Snowman, but I think this Snow we got wasn't the right kind for making Snowmen.

This is a picture of our girls out front of the house again and our youngest daughter is eating some Snow this time. LOL. They sure did enjoy playing in the Snow. Since we don't get Snow around here that often, when we do get Snow, it is always a Welcomed Sight.

This one is of the girls in the back and our youngest daughter is working on the Snowman. Our oldest daughter has some Snow in her hand and she looks to be in deep thought about eating the Snow. LOL. I do hope that you have enjoyed my pictures that was taken with my new Camera, or should I say my DH's. LOL. The one's he took inside are still on the camera and hasn't been downloaded yet. I hope that you are able to click on these pictures and they will be enlarged.
Since I slept yesterday afternoon, I didn't cook supper last night. I had layed down around 2:00p.m. and went to sleep and my DH woke me up a little after 5:00p.m. taking pictures of me. LOL. I decided since it was a little late to be cooking for me, I ordered a Family BBQ pack from Backwoods BBQ here in town. My MIL had called my DH and was wanting a BBQ sandwich and some fries, so I ordered that for here as well. With our Family pack we got some meat, a big bowl of baked beans, a big bowl of slaw, a medium size cup of mild hot sauce, and a package of buns. With what I ordered and what I ordered for my MIL, it was all only $18.99. Now that's not bad for 5 people. There is enough BBQ left for me and the girls to have a sandwich today.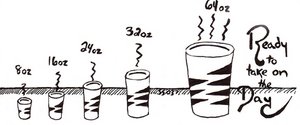 Since I went to the doctor last Wednesday and she increased my pill intake of the mornings, I haven't been feeling up to par. I think it's my body adjusting to the pill increase and I stay sleepy alot. I wake up very early of the mornings and by 7:00 or 8:00p.m. I am ready to go to bed. I haven't even had to take some of my sleep-aid pills at night. Maybe my body will get adjusted to the pill increase before too long.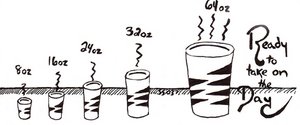 Well, guess I will go for now. My DH just got out of the shower and we are having coffee together. He will be leaving shortly going to Salt Lake City. Take care my friends and have a Blessed Sunday. May God Bless You and Yours.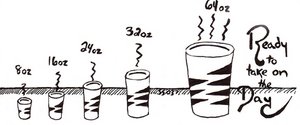 LOVE & HUGS,