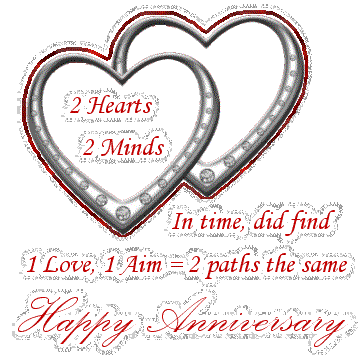 Good Mornin' Yall,
I hope that everyone had a great Easter yesterday and ready to start a new day. It is currently 28 degrees and the winds are calm and there is no windchill at this time. Yesterday was a beautiful day, but still a bit on the chilly side. I think it made it up to 51 degrees yesterday afternoon. It got lower last night than had expected. Today is suppose to be in the 50's, but who knows, we will just have to see what the high gets up to.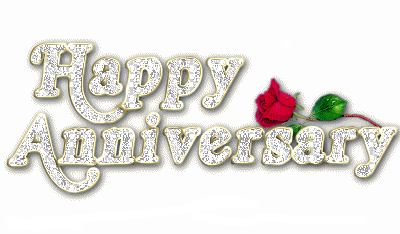 Well, as you can tell, today is my Wedding Anniversary. We have been married for 13 wonderful years. It was actually on a Friday night when we got married 13 years ago. My DH is my best friend and I LOVE him with all my heart. It is kind of lonely without him being here with me on our special day tho. Since today is our Anniversary, I thought I would share how we met each other. I was working at a local factory here in the town we live in now back in 1994. I was working on an assembly line with his Sister. It was around the first part of December and me and his Sister had become pretty good friends. We got to talking one day and I had told her that I always get down during the Christmas Holidays because I didn't have anyone special to share it with. I had my Parents and my Sister and her then husband, but you know what I mean. She told me she had a brother that was wanting to meet someone and get married. I was like wow. LOL. I told her to tell him I could cook as well. LOL. They always say the best way to get to a man is thru his stomach. Anyway, we talked about him some during the week and on Friday I told her I would get him a Christmas Card and bring it to work the next day and she could give it to him. We had to work a half a day that Saturday. So, I gave it to his Sister that Saturday and even put my telephone number in it. About 30 minutes after getting home from work that Saturday, my phone rung and it was him calling me. I was living with my Parents at the time in my hometown of Lepanto. We talked for about 45 minutes and he had to go and he said he would call me back later on. Well, he did. I finally went up the next Sunday and met him. Let me tell yall, when I knocked on his door and he answered it, I thought my heart was going to melt. He had and still does have the prettiest sky blue eyes. He was living with his Mother and his Aunt at this time as well. They were all gone Christmas shopping when I got there. But when I saw him, I thought to myself, there is no way I will have a chance with this guy. It was like Love at first sight for me. He invited me in and we sat around talking for the longest. He showed me his guitars that he had and even played a bit for me. His Mother and Aunt and Sister finally came home and he introduced me to his Mother and his Aunt. We left his house for a while and rode around and talked some more. From there on, we started going out every Saturday night and the more time we spent with each other, the more we came to know each other better. He didn't have a car, so one Sunday afternoon while I was at home, he called me on the phone and was talking to me. Next thing I know, he asked me to marry him. Yeap, he asked me over the phone. I was in shock I think because I asked him if that was some kind of joke or something. LOL. He said no, he was serious. After the shock wore off, I said, YES!!!! I was on cloud nine and so happy. I didn't tell anyone just yet tho. One day the next week after work, I had stopped by his house and he gave me an engagement ring. It wasn't any fancy ring, but it was something that came from his heart and to this day, I still have that ring. Anyway, I brought him home with me to my Parents house that afternoon and we told my Parents and they were happy for us. The day he asked me to marry him was on a Sunday afternoon in January. We had only been dating a month when he asked me to marry him. I was wanting so bad to elope, but since he had never been married before, he wanted to have a nice Church Wedding. I agreed to it. But oh my, you don't know how many times I tried talking him into eloping. LOL. So, we finally agreed to get married on March 24th. It was going to be a week later, but some of my relatives was going to be gone and the only day they could be at our Wedding was on the 24th. So, the 24th it was. Now don't forget, I had been married before. My first wedding, I didn't have a regular white wedding dress. It was a floweredy long dress that I had wore at my Senior Prom that my Mom had made for me. So, my DH now wanted me to have a white wedding gown. He wanted to have a Tuxedo as well. There is a Bridal and Pageant Shop there in my hometown and we went there and looked around. We saw some beautiful dresses and I tried on several. The one dress that I had tried on it was on sale for half-price. He saw it and loved it and wanted me to have that one. So, he bought it for me. It had to be fitted for me of course. I still have that dress tucked away for one of our girls wedding someday. But we had a beautiful wedding and a really nice reception afterwards. We didn't go anywhere for our honeymoon. We came home after the wedding that night. The next day we went to Jonesboro and ate Steak at a nice Steak house and then we went car shopping. He bought me a Toyota Corolla. It was a used one, but it still worked. That was our honeymoon there. LOL. So that my friends is how we met and here we are today, celebrating 13 wonderful years of marriage together. We both still feel like teenagers in Love and our Love keeps growing stronger and stronger everyday. We have 2 beautiful daughters that we have been blessed with as well. We have had our struggles along the years, but we always stick together and go thru those struggles and trials together. We've even had some bad arguements as well. But we always work things out after we both have cooled off. I am so "THANKFUL" that we met and got married. I LOVE YOU VERY MUCH MY DARLING AND HAPPY 13TH WEDDING ANNIVERSARY!!!! I MISS YOU TERRIBLY AND I APPRECIATE EVERYTHING YOU DO FOR ME AND THE GIRLS!!!!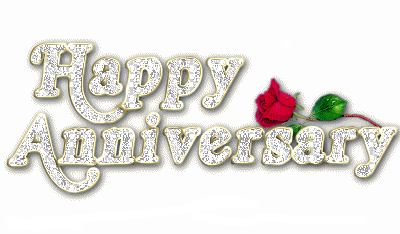 Me and the girls didn't do much yesterday. Our youngest daughter went to Church. They only had Church Services and no Sunday School at our Church. Me and our oldest daughter wasn't feeling too good, so we stayed home. My Mom had called around 12:30p.m. and said the girls had left some clothes at her house from when they spent the night with her last week. She said they were going to bring them up here to them and she was going to bring us some Fried Chicken and some more Potato Salad. That is what me and the girls had for our lunch yesterday. After my Parents went home, the girls played outside with some of their friends for a while. I heated up the Beef Fajita's for my supper last night, but the girls weren't all that hungry. They just snacked on some chips that we had brought home from my Birthday Party on Saturday. That was our Easter here at the house yesterday.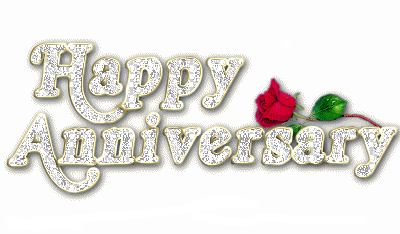 Well, guess I'll go for now and start my visiting. I would like to "THANK" everyone for the nice compliments and Birthday and Anniversary wishes that was left on my comments yesterday. I'm glad you enjoyed my Birthday Party. I did notice after I had published my post, that you can't enlarge the photo's. I had changed the settings of the picturs to medium, but that didn't work. I have no idea how to get them on here so they can be enlarged. Oh well, I guess it wasn't meant for me to know. LOL. Take care my friend and have a great day. May God Bless You and Yours.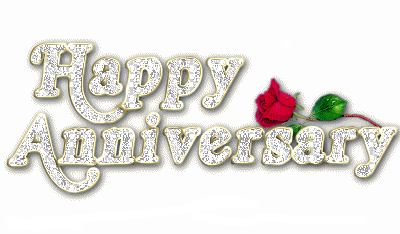 LOVE & HUGS,