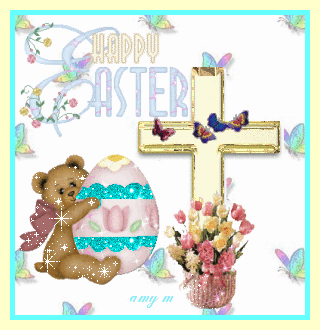 Good Mornin' Yall,
I do hope that everyone had a great Thursday and ready to start a new day. It is currently 49 degrees with a windchill of 46 degrees. The winds are out of the South at 7mph. I am having another sleepless night, so I thought I would go ahead and do my post for today. It was a beautiful day here yesterday. The Sun was shining, but it was still a tad bit chilly for me. It got up to 60 degrees yesterday. On Tuesday I had my A/C on and then on Tuesday night I had to turn the heat back on. LOL. It is still on now. It's suppose to be around 71 degrees again today and then back around 58 degrees for Saturday. I seen on our local t.v. station yesterday afternoon where a levee broke from the Black River in Poplar Bluff, MO. They were having to rescue around 100 people. Also on our local news last night at 10:00p.m., they said the White River at Jacksonport was steadily rising and it was up to the levee then. They had some prisoners out there sandbagging the levee at that time. They say that all of this flooding will be historical. I've seen so many pictures and it is so bad and such devastation from Texas up to Ohio. Just Please, Please keep remembering all the ones affected by these floods in your prayers. It just breaks my heart to see so much devastation like this.



Yesterday I was awarded another Award. It is the "EWE ROCK" Award. Anni@ http://hootin--anni.blogspot.com/ gave it to me.
Anni made this Award herself for 13 of her favorite friends she has met on the net and here in Blogland. I am so touched that she chose me as one of the recipients. "THANK YOU" so much Anni for this Special Award. It has touched my soul and I will treasure it always. If you have never been over to visit Anni, please take some time and go visit her. She always has some nice things on her blog and interesting things to show you. Somedays she is even on the comical side. LOL. Yes, she will make you laugh so hard that you will nearly pee your pants. LOL. She is a hoot sometimes, therefore I guess that's why they call her Hootin' Anni. "THANK YOU" so much again Anni for this Award. You have no idea what it means to me.

My sweet friend, BJ@ http://sweetnothingsbj.blogspot.com/ is having a Gift Away to celebrate her 200th Post. "CONGRATULATION'S" BJ on your 200th Post and for having this Gift Away.

BJ is giving away this beautiful Rooster Plate. Here is what BJ has to say about her Gift Away.
A FITZ and FLOYD, Cog Du Village, Rooster Portrait plate in blues, golds, yellows and just a hint of red. Oh, it's mighty pretty and, if you can use these colors and you like ROOSTERS, please leave a comment on THIS posting of mine. IF YOU ARE A BLOGGER, I will email you as soon as I draw your name (make sure your email address is listed on your beautiful blog) and once I have your mailing address, it will be on it's way to your lovely home. I will leave this open for a few days and have the drawing on SATURDAY, MARCH 22nd. The ONLY thing I ask is that every time you look at this colorful, little plate, say a tiny PRAYER for me; just a "God bless bj"........ And to say a prayer for me is saying a prayer for my beloved family. One can NEVER have too many prayers going up for them! Even if they go up thru bribery!! :) :) :)SO...I say THANK YOU right now to the future winner... "THANK YOU!"
Yall be sure to go and visit BJ and CONGRATULATE her on her 200th Post and enter to win this beautiful Gift Away. BJ is such a wonderful friend of mine as well. She is so down to earth and always cooking something up in the kitchen. When you leave, your mouth will literally be watering or you will be drooling all over your keyboard. LOL.
I didn't do much around here yesterday. I slept till around 10:10a.m. That is when my DH called and woke me up. I finally had my first cup of coffee around 10:45a.m. LOL. I know it's a bit late, but tis better late than never huh? LOL. I tried my best to visit everyone yesterday. I'm sorry if I didn't get around to everyone, but hopefully I can sometime today. I did go up to Backwoods BBQ yesterday evening and got me a Chicken Strip Plate for my supper. It was just me as the kids were in Jonesboro spending the night. Even tho I do miss them both very much, I have enjoyed the quietness around here. I have caught myself looking into their rooms to just check on them. LOL. I know that sounds crazy, but it's true. I will be glad to see them on Saturday tho.

I had mentioned in my post yesterday about my Birthday. I had a few comments wanting to know when my Birthday is. My Birthday is March 25th, and our Anniversary is March 24th. I get to celebrate 2 days in a row. LOL. I will be 29 and holding on my Birthday. LOL. No seriously, I will be 46 years old. Me and my DH will be married 13 years this year. I know I said yesterday I couldn't go into details about our Saturday plans. But if you will keep it a secret and don't tell anyone, I will let yall know what it is. Before we got to move into our house now, I had brought my Mom over to show it to her. I was letting her know that my DH'S side of the Family would be having their Annual Family Reunion on the Saturday before Easter. In the past they have had it on Easter, but for some reason they changed it this year. When I told my Mom that she gave me a funny look. So here is the plan. She told me that they had already had a surprise Birthday Party for me planned on the Saturday before Easter as well. She told me not to let anyone know that I knew about it. I had to tell my DH about it as his Family Reunion was scheduled for the same day and he said that we would just go to my surprise Birthday Party instead. My Sister and Parents are going to be using the Family Life Center at my Mom's Church. My Sister is fixing a big meal and I do know they will be having BBQ Ribs and some Potato Salad. I'm not sure what else they will be having. There is a young guy that works with my Dad at the Funeral Home there in their town and his Birthday was on the 15th or 17th of this month. My Sister had done called his Parents and they live in Dyersburg, TN, and they will all be coming over as well. The young guy doesn't know anything about this party either. He turned the big 21 years of age. So, I am going to have to act surprised when I go down there. Our girls have been in on the surprise party as well. They don't know that I know either. My Mom told me last Sunday when she came up to help me clean the other house up that she had called my DH and told him to tell me that he was taking me out to eat and instead we would be going to the surprise party. I was just totally shocked to know that they had something like this planned for me. I will be taking my new camera and I will get my DH to take some pictures and then I will share them with you all next week. I think I am worse than a little kid now. I can't hardly wait. LOL. I haven't taken any pictures of the house that we moved into yet. I'm waiting till we get everything unpacked and settled in a bit more to do that. I don't want yall seeing bags and boxes everywhere. LOL. I just feel more comfortable doing it that way.

Well, guess I'll go for now. I do hope that everyone has a great day and Blessed Easter Weekend. I probably won't post again until Sunday or Monday. The girls will be going back to School on Monday. Hopefully I can get back into my normal routine then. LOL. May God Bless You and Yours.

LOVE & HUGS,