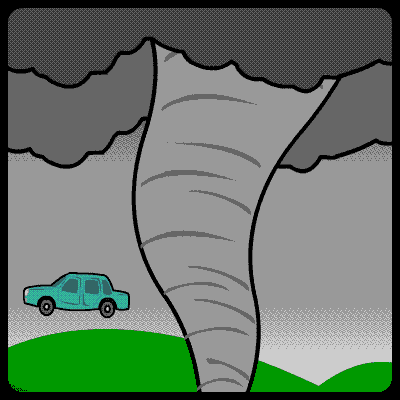 Good Thursday Mornin' Yall.I do hope everyone had a wonderful Wednesday and ready to start a new day. It is currently 50 degrees and it feels like 47 degrees outside this morning. The winds are currently out of the East Northeast at 8mph. It is also partly cloudy outside here this morning. Yesterday morning it was 34 degrees, but it did warm up to near 70 degrees by the afternoon. It was a beautiful Spring day and today is shaping up to be stormy and possibly tornadic. In fact 2 years ago on thi date, there was a Tornadic outbreak . I hope today isn't another repeat of what took place 2 years ago. After all, this is Arkansas, and this is Tornado Season.


I am doing Laundry again today trying to get everything washed up so I won't have to worry about doing it tonight. I am also having my morning Coffee, Cereal, and Orange Juice as well. Would you care to join me?

My DH made it home yesterday morning around 3:30a.mCST. I was awake when he got home. In fact, I had my alarm to go off at 6:00a.m. to get up and fix the girls breakfast, but I shut it off and our oldest daughter came in our bedroom around 6:45a.m and wanted to know if I was going to get up and I did. LOL. They still got their Breakfast and even made it to School on time. DH left out around Noon going to Memphis to pick up their Minnesota/Wisconsin load. Our youngest daughter had Softball practice after School yesterday and they practiced until around 5:30p.m.CST. They are suppose to play in their Pre-Season Tournament at 6:00p.m. this evening. I do have a gut feeling that the game will be cancelled due to bad weather. After her Softball practice, we came to the house so I could check my vitals and then we went to the Quick Shop and got us a Sandwich to eat for supper. After that, it was time for us to go to Church. After Church was over with we came home and they got theire showers and got ready for bed. It was late before I finally went to sleep again last night, but I did get up in time this morning and fixed their Breakfast on time. I am also listening to The Weather Channel so I can keep an eye on the weather.

Did anyone have any April Fool's Day jokes played on them yesterday? I did play one on our youngest daughter. About 1:00a.m.CST I woke her up and told her that her Breakfast was ready. I know, SHAME ON ME. LOL. I just couldn't resist the temtation tho. LOL. She fell for it and after it was over with, I apologized to her. I think she said they played some tricks on some of their teachers at School yesterday but didn't get into any trouble. Who knows, maybe the teachers outsmarted the kids yesterday. LOL.

Not much else has been going on her since I posted the other day. Today is looking to be active weather wise.

Guess I will go for now and start my visiting. I also have some clothes to fold up and put some more in the dryer as well. Take care my friends and have a great Thursday. May GOD Bless you and yours. I'll be around shortly to visit with you.

LOVE,
KAREN H.