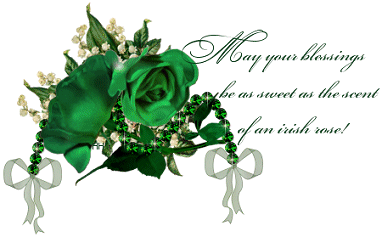 Good Mornin' Yall,
Before I begin my normal morning routine of telling about the weather, I have something far more important to share with you. This is no joke and it's real. My dear Friend, Cynthia@ http://mygreat8.blogspot.com/ is going thru something very difficult. Her daughter, Ladybug, is missing. Here are a couple of pictures of Ladybug. The first one is without her Sunglasses and the second one is with her Sunglasses on.
Cynthia is on my blogroll and I haven't been by to visit her lately. Yesterday I was visiting Dawn@ http://grandmaofthree.blogspot.com/ and Dawn was telling us about Cynthia's daughter missing. Here is some information about Cynthia's Daughter, Ladybug.

Margarita "Magui" Martinez 4-19-1994Missing: 3-10-2008
If anyone in the Southern California, El Centro/El Cajon/San Diego area see this young girl please contact your local police department.I know this is a large area and many young girls this age look alike. So please take a good look at her picture. She was last seen Sunday evening. And we believe she may be headed to the San Diego area with a hispanic male. Please pray for her safe return. I will keep everyone posted. Due to her RP, if outdoors, she will be wearing sunglasses. She has photophobia. She also has nighblindness and tunnel vision.

Cynthia is a wonderful Mother and has 8 Children. She is a very wonderful writer as well. I know most of us don't live near Cynthia, but we can all pull together and pray for Cynthia and her daughter, Ladybug. I would so appreciate it if you would take some time and go visit Cynthia and leave her some words of encouragement. THIS IS A MOTHER'S WORSE NIGHTMARE COME TRUE!!!! I can't even begin to fathom what she is going thru right now, but all I can do is pray for her and give Cynthia my support and letting others know about her missing daughter. I would really appreciate it and I know Cynthia would too.


Now for my daily weather report. It is currently 56 degrees with a windchill of 53 degrees. The winds are out of the Southwest at 13mph. Yesterday was such a beautiful day. It made it up to 72 degrees yesterday afternoon. It was really nice outside. I even had to turn my A/C on yesterday around noon. LOL. One day I'm freezing and the next day I'm burning up. LOL. Today is suppose to be another nice day with the high in the 70's as well. It is suppose to turn cold again next week with highs in the 40's. Tomorrow they are still calling for rain and they have upped the percentage to a 90 percent chance of rain.
Yesterday evening while the girls were waiting on the Chuch bus to come pick them up for Church, I was talking to my next door neighbor. Since I knew they are calling for rain tomorrow, I asked him if he would help me start moving today and he said he would. He said he had some friends that lives behind him and they would start this afternoon moving some of the heavy things for us. He has a doctor's appointment this morning, but as soon as he gets back from that, hopefully we can get alot of the heavy things moved before tomorrow.
I felt better yesterday than I did on Tuesday. My eyes aren't watering and matting up as much as they were either. I am still sneezing some, but other than that, I am feeling better. "THANK YOU" all so much for the prayers for me. I do appreciate them very much.


I have some more Awards I would like to acknowledge. Mary@ http://maryswritingnook.blogspot.com/ Awarded all of her reader's the other day with the Friendship Ties Award.
Mary also sent me this Award. "THANK YOU" so very much Mary for thinking of me and giving me these Awards. I do appreciate each and everyone of them. If you have never been

over to visit Mary, please take some time and go visit her. She is such a wonderful person and is such a caring and thoughtful woman. I am just so glad to have come across her here in blogland and have become such good Friends with her. "THANK YOU" again so much Mary for these Awards. They will be truly cherished.

Since this is Thursday, it's time for another Slow Cooking Thursday recipe. It is hosted by Sandra@
http://familycorner.blogspot.com/
. If you would like to participate in Slow Cooking Thursday, go and visit Sandra and sign the Mr. Linky and then post your recipe for a Slow Cooker on your blog. Today is a little different than other normal Thursday Slow Cooking Recipes. We have to post our best Slow Cooker Recipe and then one lucky winner will win this. Isn't that just awesome. I would so love to win this new Slow Cooker. I do need a
larger Slow Cooker myself. So, I am going to do my best here for my best Slow Cooker Recipe. I think I will do my DH'S Hobo Stew. Now since he does his out on the grill and uses alot more things with his, I will cut down the recipe some for my recipe. Take 2 pounds of Ground Chuck and boil it first. After it has boiled, be sure to drain it and rinse it off real good. Put the Ground Chuck into your Slow Cooker. Next, take 1 Red Onion and slice it into thin slices. Take a few Celery Sticks and cut them up. Take a Green Bell Pepper and a Red Bell Pepper and slice them up thinly. Add about 10 Red Potatoes.(They don't need to be the large ones, just the smaller ones). Add about 4 cloves of Garlic that you cut up real fine. Add a package of Baby Carrots. You can either leave them whole, or slice them up as well. After you have cut up all your vegetables, put them in the Slow Cooker. Add some salt, pepper, Worchestire Sauce and about 1 stick of butter. Also, add some small portions of corn on the cob. You can either use the frozen kind or if you have some from your garden, you can use that as well. Add 1 can of Chicken Broth and 1 can of Beef Broth and some water if needed. Put the lid on your Slow Cooker and let it cook all night long on slow. By dinner time the next night, you should have a wonderful tasting meal. This recipe may require a larger Slow Cooker, but you can always add or cut down on the things to add. So there my friends is my hopefully award winning recipe.

Today is "THANKFUL THURSDAY" once again. It is hosted by Iris@ http://eph2810.com/. If you would like to participate in "THANKFUL THURSDAY", please go visit Iris and sign the Mr. Linky and leave Iris a comment and then post your "THANKFUL THURSDAY" devotion on your blog. Today's "THANKFUL THURSDAY" is about Providence. Here is a scripture that Iris used for today.
"So Abraham called the name of that place, "The Lord will provide"; as it is said to this day, "On the mount of the Lord it shall be provided.""~ Genesis 22:14 (ESV ~ emphasis mine)
On this "THANKFUL THURSDAY", I am "THANKFUL" that GOD had provided us a better place to live. Things that we all take for granted such as electricity, gas, water, and cable & internet, I am very "THANKFUL" for. Some people in this world don't even have any of these luxuries that we do. I am so "THANKFUL" that GOD has provided me with each and everyone of you. Each one of you have made me a better woman in some way and has lifted me up in some way. For that, I truly am "THANKFUL". I am "THANKFUL" that GOD provided HIS one and only SON, to die on the Cross, to save us from our terrible sins and that HE forgives us when we fail him. I am a sinner, and I don't really think that I could have actually done this same thing that GOD did for me and you. I hope that GOD forgives me for thinking that way. I am also "THANKFUL" for GOD providing me with such a wonderful and loving husband and 2 beautiful daughters. What do you have on this "THANKFUL THURSDAY" to be "THANKFUL" for? If you would like to leave a comment and let me know, I would love to hear what you are "THANKFUL" for. This is only if you want to and I'm not making anyone do this. And if you would like to participate, please go visit Iris.

Well, I guess that about does it for this Thursday. I am having my morning coffee and I will be visiting you very soon. If you not awake, I'll try not to disturb you. If I'm not here when you stop by, make yourself at home and have a cup of coffee or a cup of hot Chamomile Tea. Take care my Friends and have a great day. May God Bless Each and Everyone of you.
LOVE & HUGS,