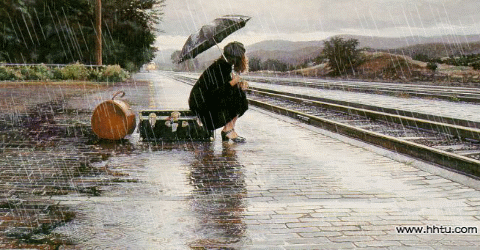 <Good Wednesday Morning Everyone. I hope everyone had a Terific Tuesday and ready to start a new day. It is currently raining this morning and the temperature is 43 degrees with a winchill of 38 degrees. The winds are out out of the North at 9mph. Yesterday we had a high of 75 degrees and the high today has already happened as the temperatures will be dropping throughout the day today. Befinning at 4:00a.m.CST Thursday morning we will be under a Winter Weather Advisory and going until 7:00p.m. CST Thursday evening. They are saying we could get a couple of inches of Snow. I remember just not long ago when they said that we ended up with abou a foot of snow here. At least we didn't have any Severe Storms thru the night last night. So, I guess we willjust have to wait and see what we wake up to tomorrow morning. Stay Tuned. LOL.



Our youngest daughter had Cheerleading practice after School yesterday and will continue for a couple of weekd and then they are going to have try-outs this year because there has been alot of girls to sign up for Pee-Wee Cheerleading. Their Coach said they will practice pretty much all Summer long also. Ourr youngest daughte also has Softball practice adfter School today, but it will be at the High School Gym and will be inside. Then we have Church tonight. Another busy day is on tap for us.




Last week I as visiting my friend, Diane @
, and she was having a Book Giveaway.The name of the Book is HOME TO HEATHER CREEK SERIES FROM GUIDEPOSTS, "EVERY SUNRISE". and it looked really intesting, so I decided to sign up for it. Well, yesteday afternoon, I got an email from Diane saying tht I ad won her Book Giveaway. I am really excited about getting the book and start reading it. "THANK YOU" Diane for hosting the Book Giveaway and I look forward to receiving the book and will let everyone know how it is when I start reading it.


Hubby made it in this morning around 4:120a.m.CST, but will have to leave out around Noon today going to memphis ot pick up their Minnesota and Wisonsin load. He will be back home sometime Friday morning depending on the weather he runs into up North aor maybe even down South here. This Fridy will be his Uncle's turn to go to memphis to pick up their Arizon/California load.



As of right now, i am still going to the Neurologist tomorrow. But if it is sleeting or freezing rain or even Snowing in the morning, I may have to re-schedule it because I am not going to get out and drive n any of that mess.



Guess I'll go for now and do a little visiting before I have to get the girls up in a few. Tke care my friends ans have a gereat day. May GOD Bless you and yours.




Love,
Karen H